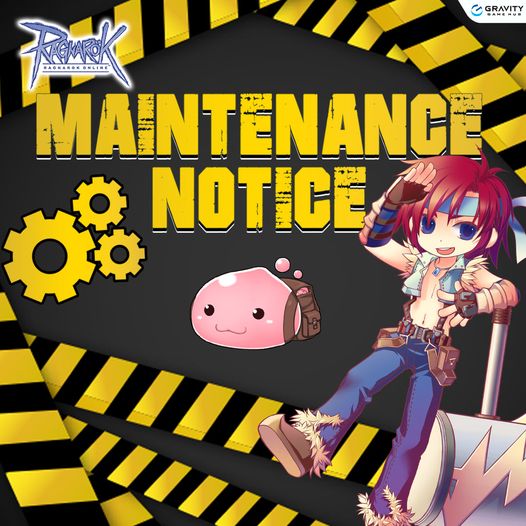 Scheduled Maintenance 28 April 2022
Dear Adventurers,
Please be informed that there will be a scheduled maintenance on 28 Apr 2022, from 10:00am to 5:00pm(GMT+8).
BUG FIXES
- GX job change quest waiting time translation will be changed from 30 mins to 3 hours.
- Character stuck when warping from Byalan Island to Izlude; fixed.
- Error encountered when trying to do the Free Rebirth Quest; fixed.
- Level 90 Eden Group quest summary text is cut off; fixed.
- Lesser Agimat weight description error; fixed.
- Item Description for Costume Bunny Headdress; fixed.
- Description error for Ur's Greaves; fixed.
- Ur's Plate item refinement effect does not match description; fixed.
- Null text is displaying when player summons Premi; fixed.
- Izlude PvP room is now fixed.
- Ebone Armor, Job Class description error; fixed.
Thank you!
Follow us on our Social Media Channels to receive the latest news and updates:
ROGGH Website: https://ro.gnjoy.asia/
ROGGH Official Facebook Page: https://www.facebook.com/ragnarokggh
ROGGH Community: https://www.facebook.com/groups/ragnarokonlineggh
YouTube: https://bit.ly/GravityGameHub
Discord: https://discord.io/ragnarokggh