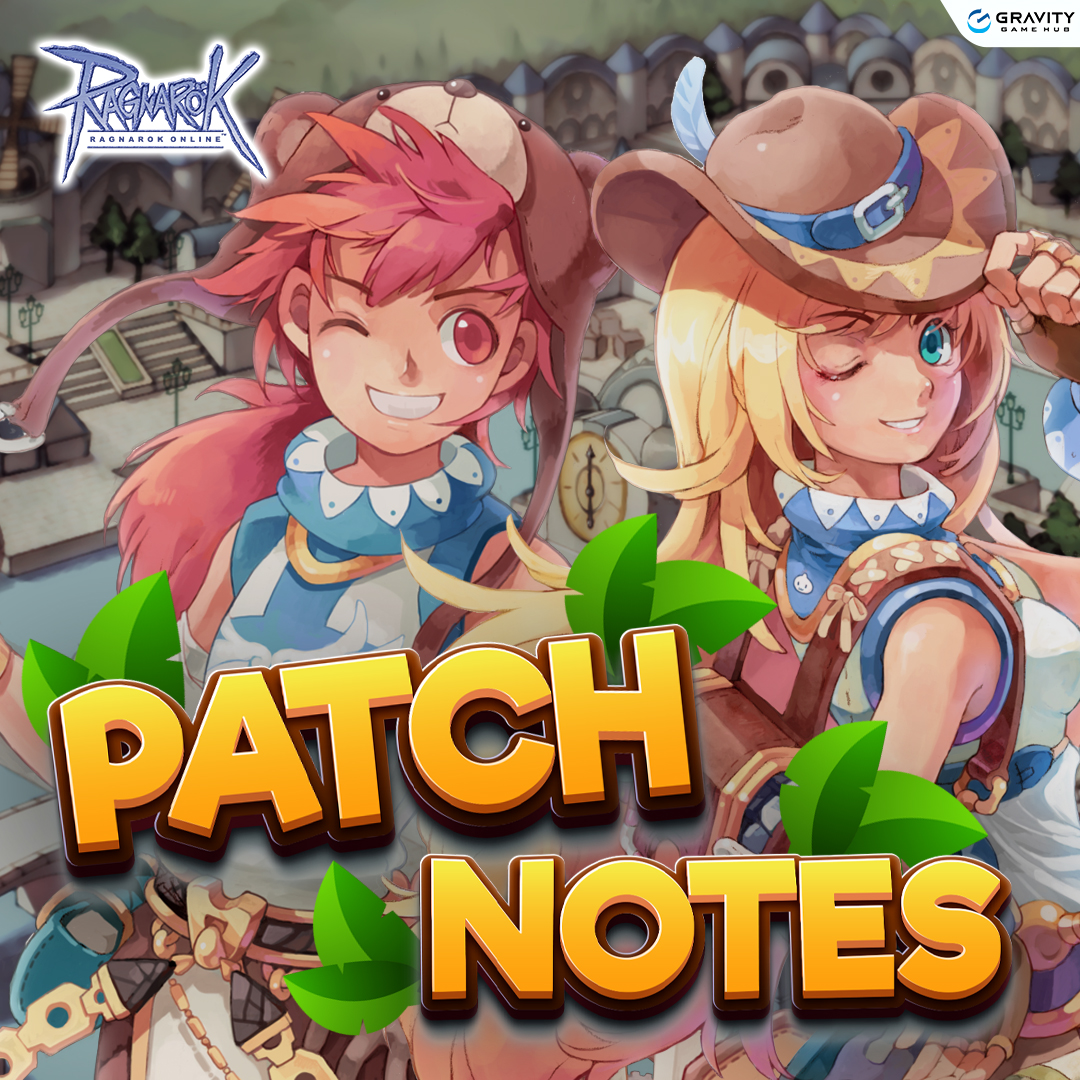 28 April 2022 Maintenance Patch Notes
Dear Adventurers,
Kindly find the patch notes for 28 April 2022 Maintenance:
BUG FIXES

- GX job change quest waiting time translation will be changed from 30 mins to 3 hours.
- Character stuck when warping from Byalan Island to Izlude; fixed.
- Error encountered when trying to do the Free Rebirth Quest; fixed.
- Level 90 Eden Group quest summary text is cut off; fixed.
- Lesser Agimat weight description error; fixed.
- Item Description for Costume Bunny Headdress; fixed.
- Description error for Ur's Greaves; fixed.
- Ur's Plate item refinement effect does not match description; fixed.
- Null text is displaying when player summons Premi; fixed.
- Izlude PvP room is now fixed.
- Ebone Armor, Job Class description error; fixed.