NPC PLUTOZENIA
Plutozenia is a newly added NPC that sells Consumable Synthesis Box.
He is located at various major cities for your convenience.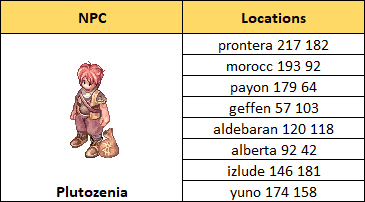 DIALOGUE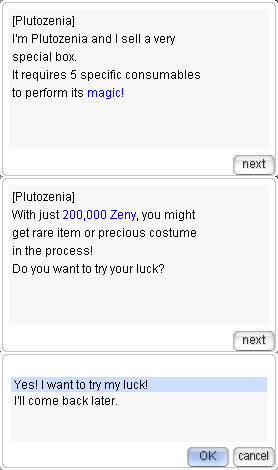 SHOP
Each location has 100000 quantity and each box cost 200,000 Zeny.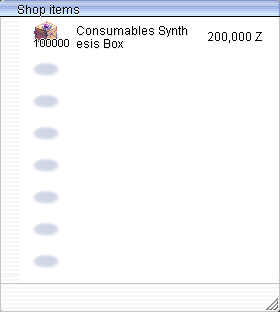 USING THE BOX
Double-click on the box to open this user Interface
Place 5 different types of specific consumables.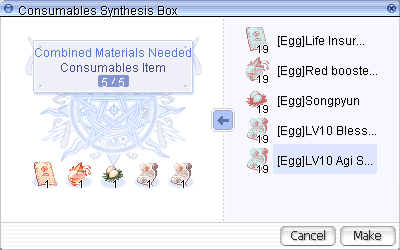 LIST OF REQUIRED ITEMS

LIST OF OBTAINABLE REWARDS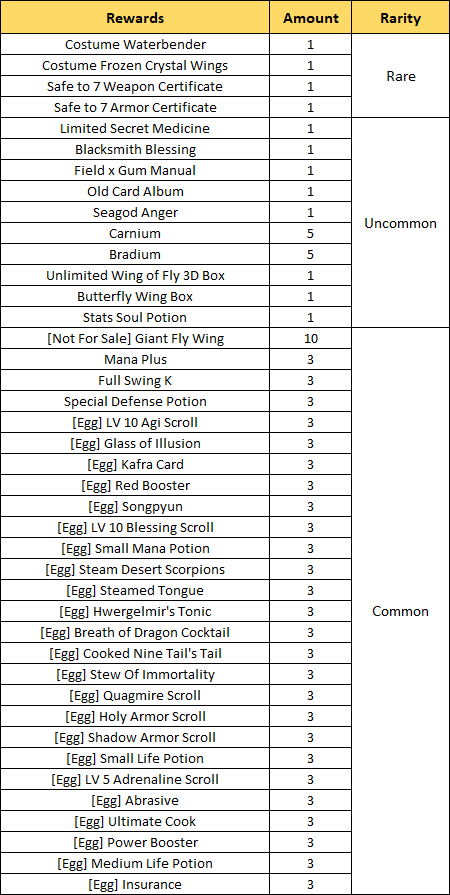 COSTUMES PREVIEW
Garment Costume Frozen Ice Wings (Tradeable)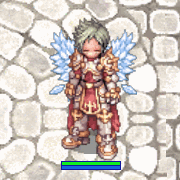 Lower Costume Waterbender (Tradeable)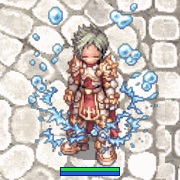 TERMS AND CONDITIONS
Consumables Synthesis Box is not tradeable

Price is fixed and cannot be discounted with Merchant's Discount

Usable consumables will be updated over time

Possible rewards will be changed every 1 to 2 months

Cost and quantity of synthesis box can be changed periodically at GGH discretion




Quantity of synthesis box is reset during maintenance




Gravity Game Hub will not compensate for any loss or accidental usage of item

Gravity Game Hub reserves all rights to revise the content without prior notice