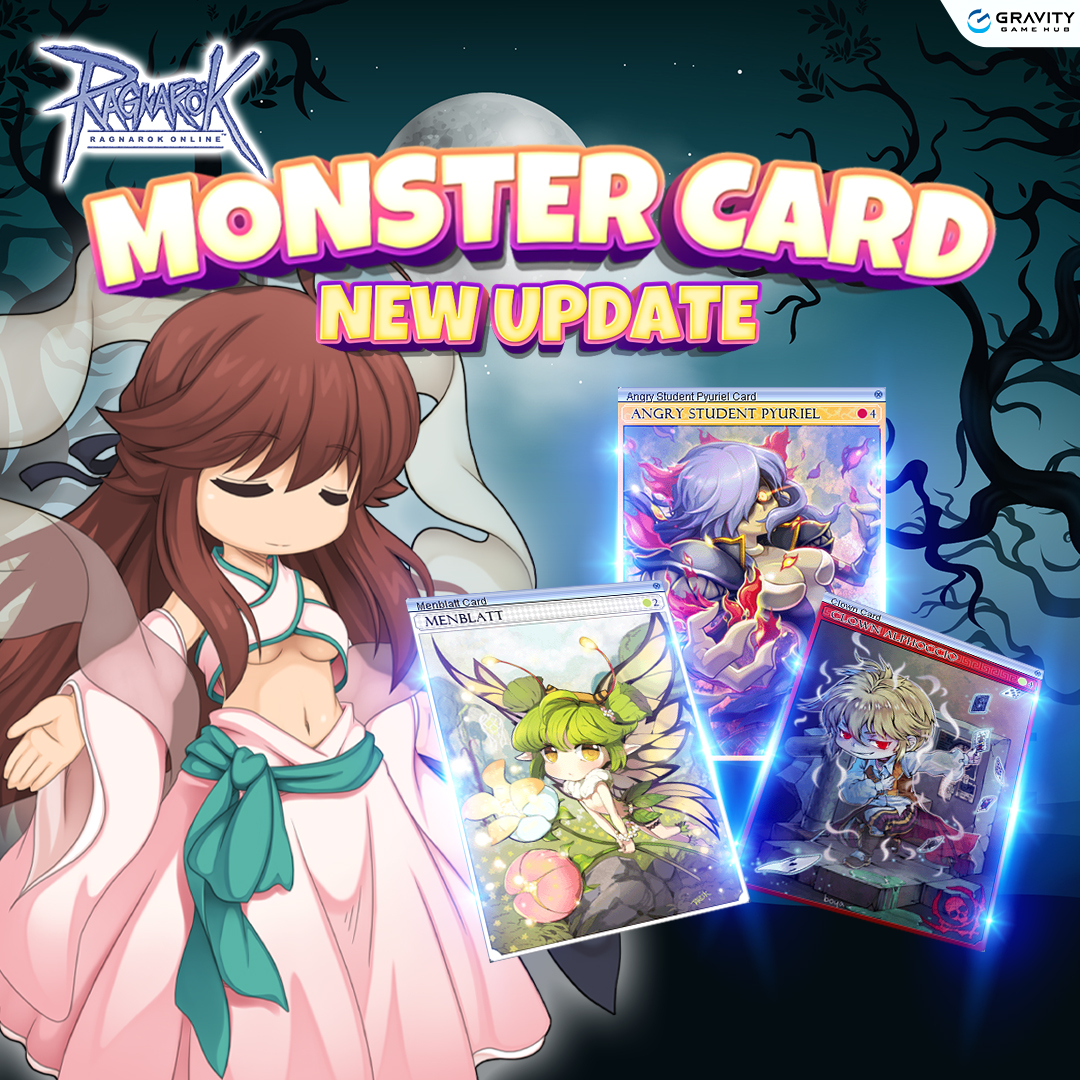 Monster Card Update
On October 27th, a total of 32 cards will be added to the game.
The cards below have a rare chance to be dropped from their respective monsters.
We wish you great luck in your hunt!


Terms & Condition
Gravity Game Hub reserve the right to modify the content without prior notice.

If there are any changes or revisions to the update, please refer to the latest announcement on the official website.

If you face any issue with this update, please contact us here.