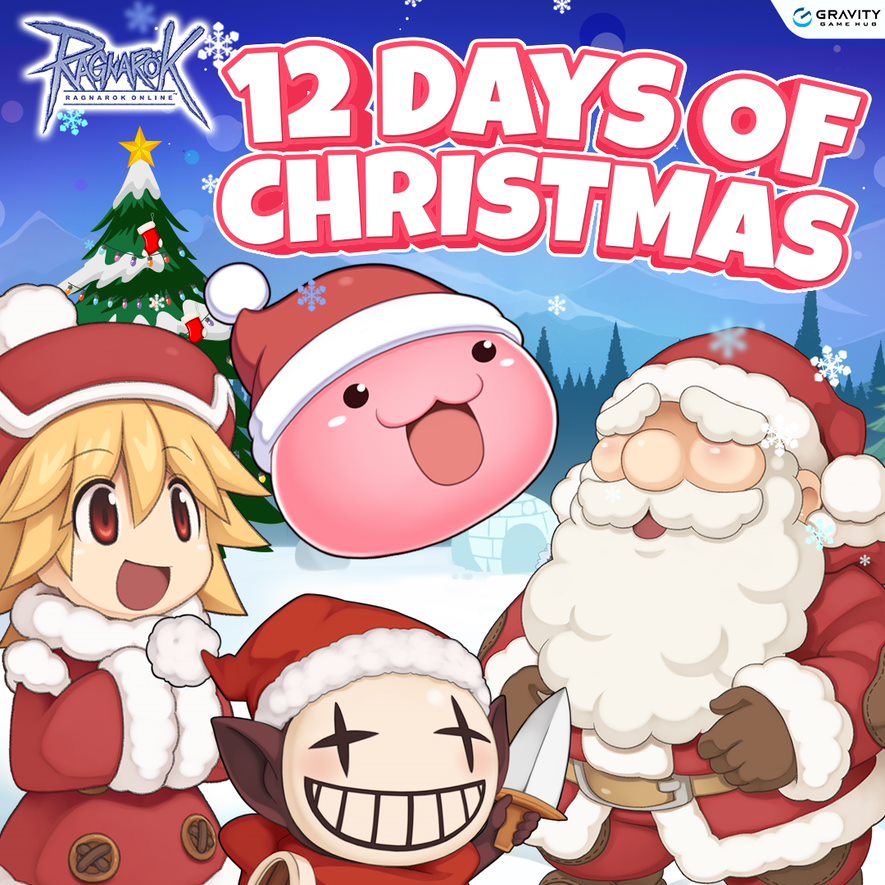 Event Period: 25 Dec 2022 – 5 Jan 2023
Level Requirement: None
Log in during the event period and receive rewards everyday through your Rodex.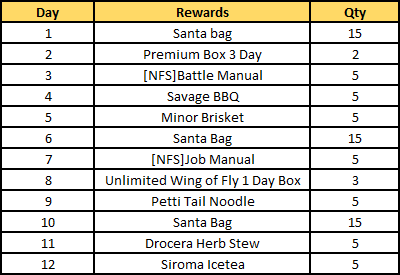 Santa Bag


Note*
- Rewards will be given out every 0000Hrs midnight.​
- Everyday rewards can be claimed from 0000Hrs to 2359Hrs.
- Rewards can be claimed once per account.
Terms & Conditions
This update will be available on

25 December.

Gravity Game Hub reserve the right to modify the content without prior notice.

If there are any changes or revisions to the update, please refer to the latest announcement on the official website.

If you have any questions regarding this update, please contact us here.