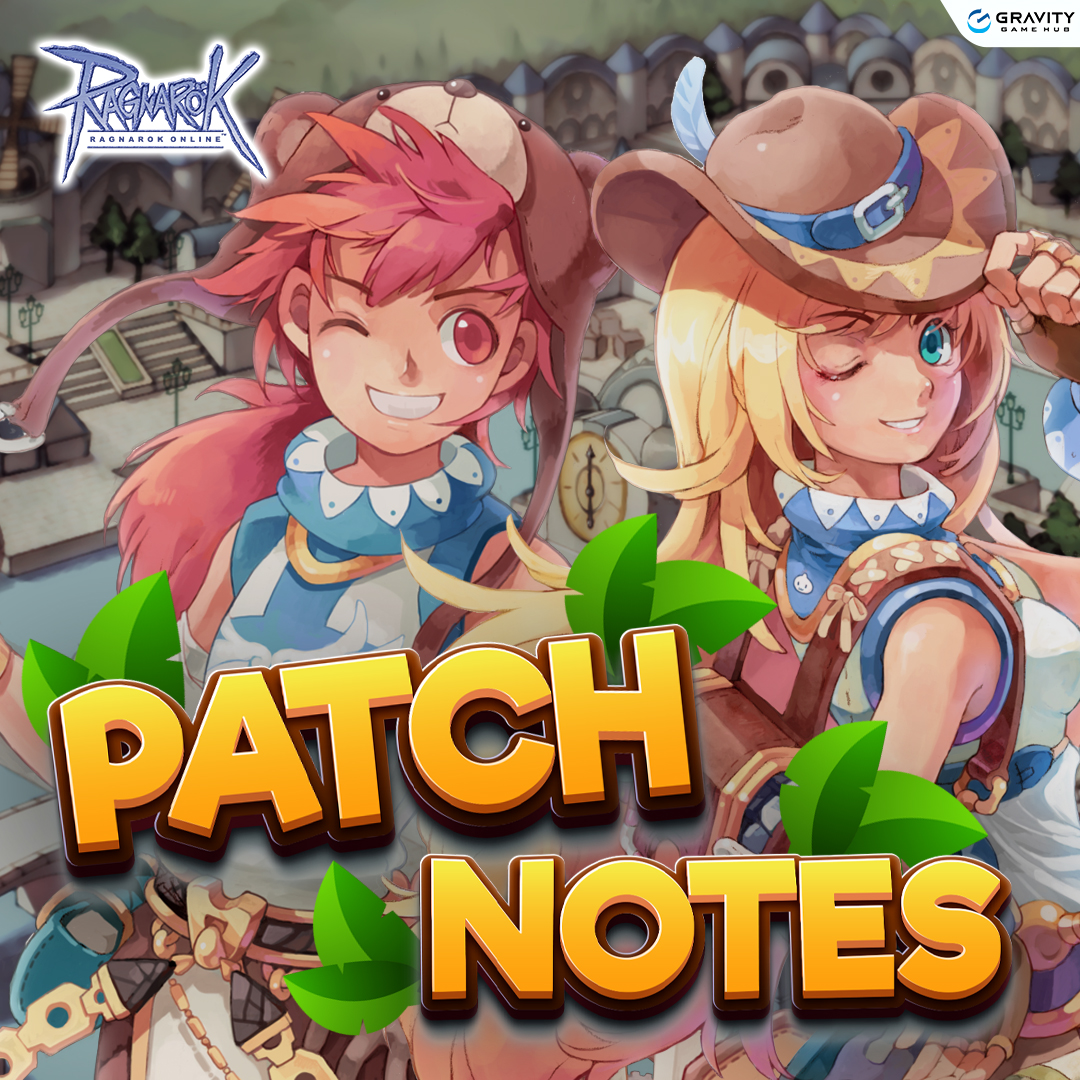 PATCH NOTES 19 JAN 2022
Content
New Gacha Egg

Cute Pet Update

Sweet Festival
Cute Pet Update
Added 9 New cute pets

New event taming box can be found in the daily log-in calendar



Sweet Festival
Every year in February, a Sweets Festival is held by sweet stores.




Citizens began a custom of exchanging sweets with their loved ones.

Hunt Sweet Drops and exchange them for exclusive items.
Bug Fix
Fixed; Bellum Flail has no damage inside PvP Room.

Fixed; Lord Knight's Aura Blade and Spear Dynamo not showing status icon.

Fixed; missing monsters in Flame Basin map.

Fixed NPC Instructor Ingrid dialogue in Flame Basin.

Fixed item description for Costume Floating Shields.

Fixed item description for Golden Angel Hairband, Golden Angel Wing and White Gold Shield.

Fixed item effect for Valkyrie Cape.

Fixed Homunculus not getting any EXP.