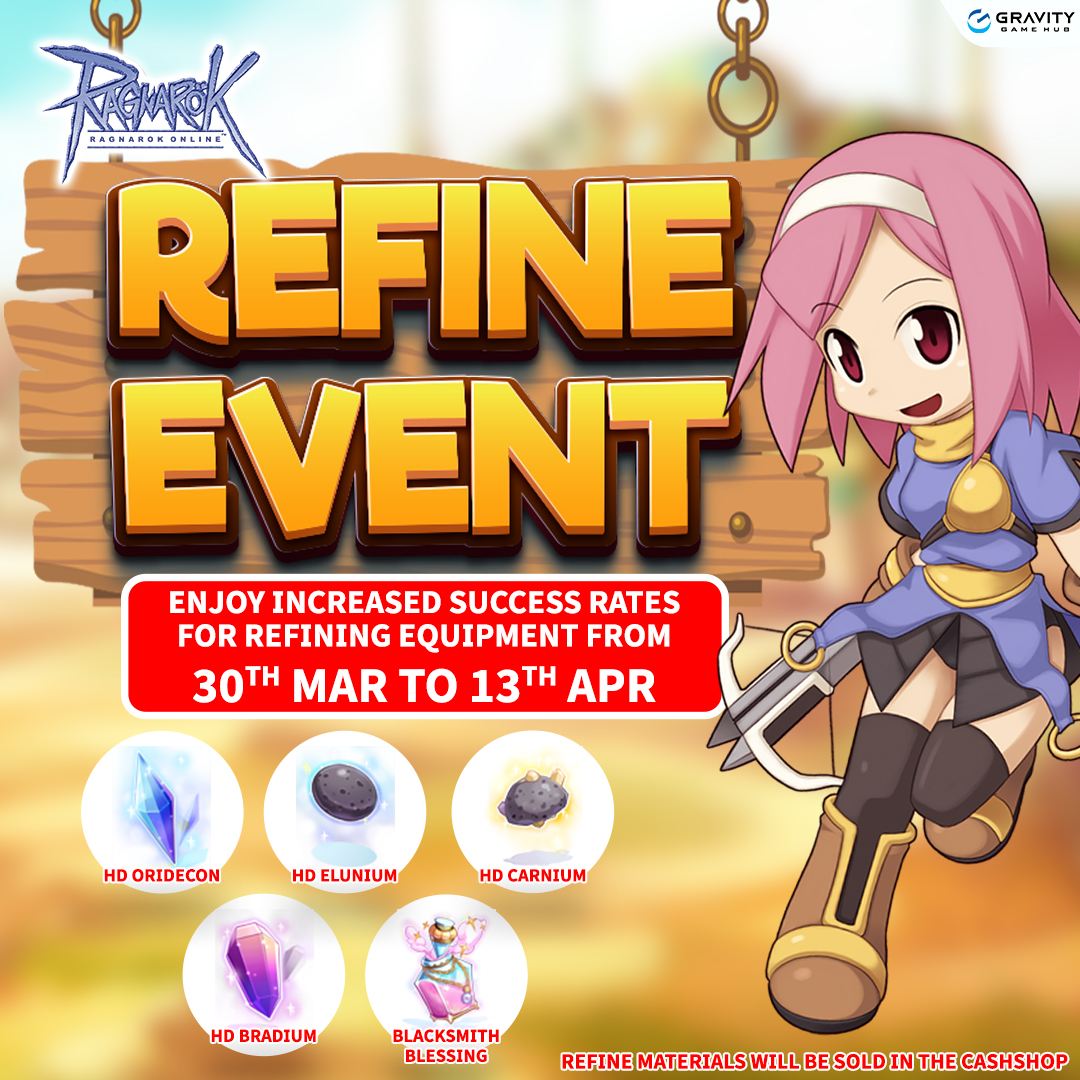 EVENT RATE VS NORMAL RATE COMPARISON (%)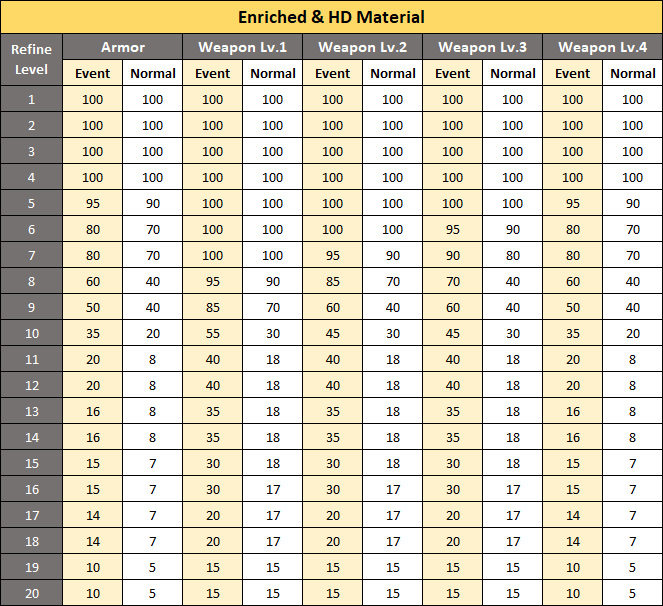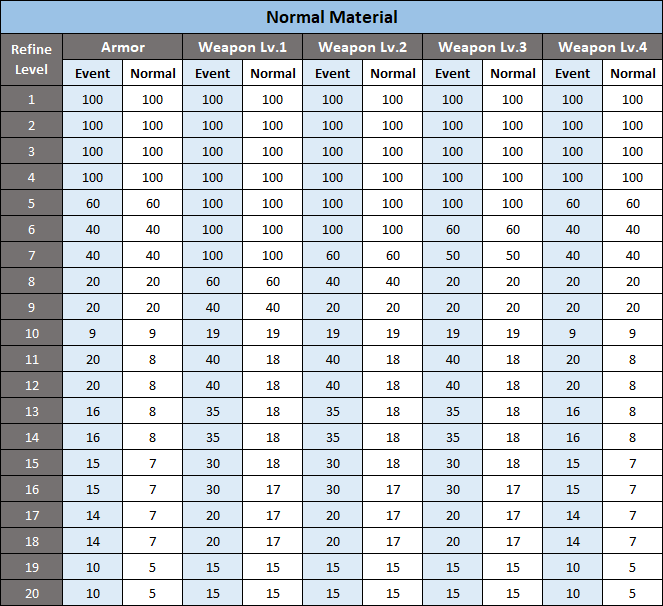 [LIMITED] HD MATERIAL FOR SALE IN CASH SHOP
All boxes contain a free Blacksmith Blessing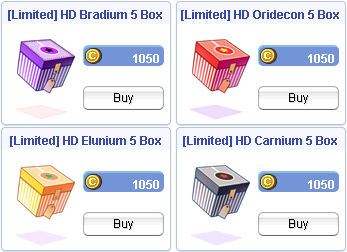 TERMS & CONDITIONS
Refine Event and HD Material Box will be available after the maintenance on 30 March and will end before the maintenance on 13 April 2023.

Gravity Game Hub reserves the right to modify the content without prior notice.

In the event of force majeure, event may be postponed or cancelled.

If there are any changes or revisions to the event details, please refer to the latest announcement on the official website.