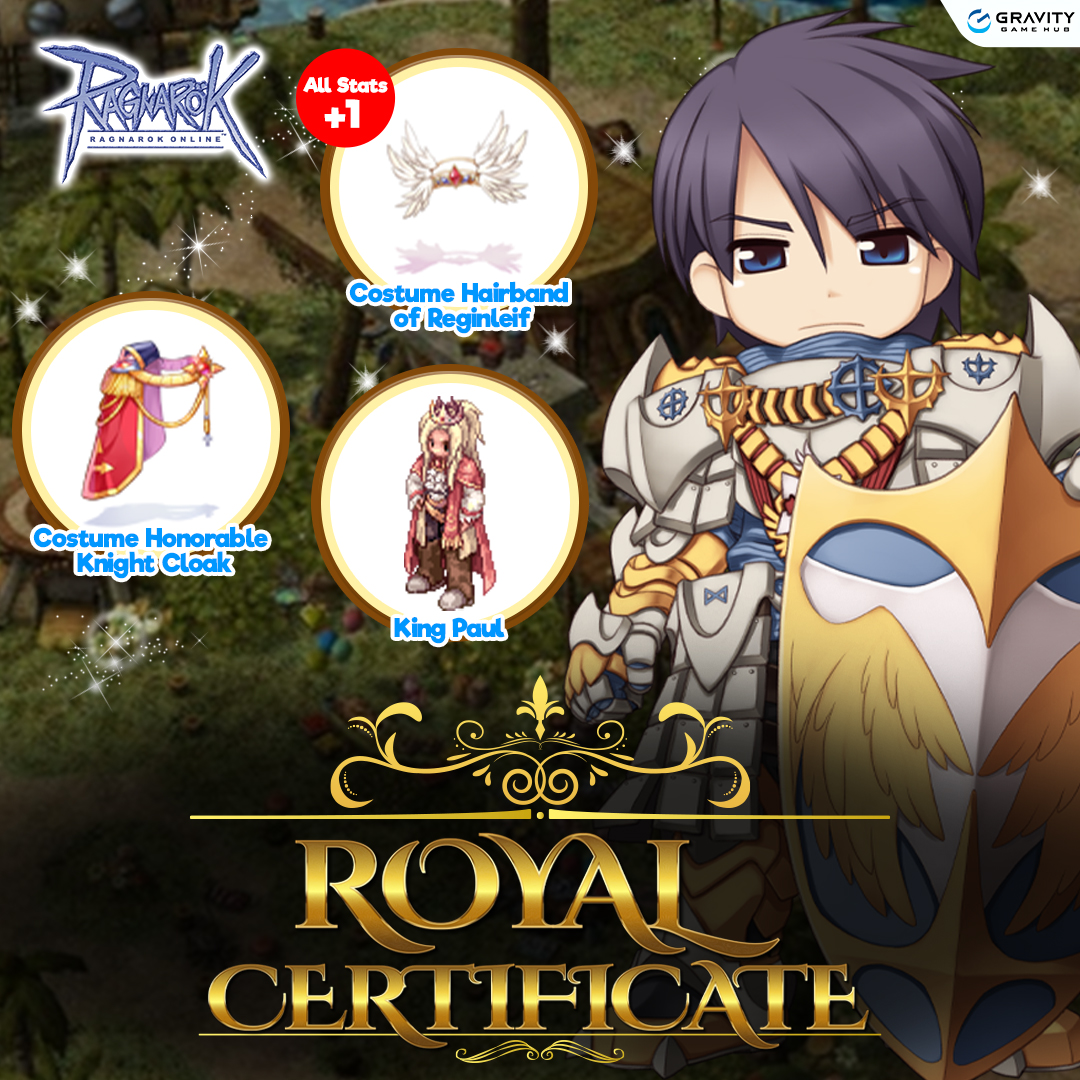 HOW TO GET CERTIFICATES
During an event, certificates will appear in a major city or town for 10 minutes.
Simply walk towards the item and pick it up.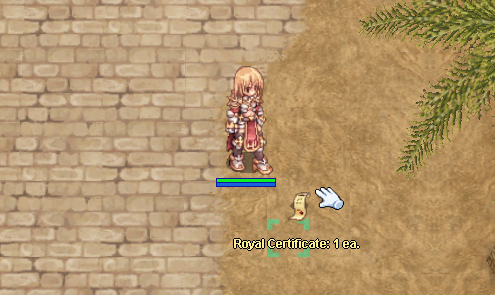 CERTIFICATE TYPES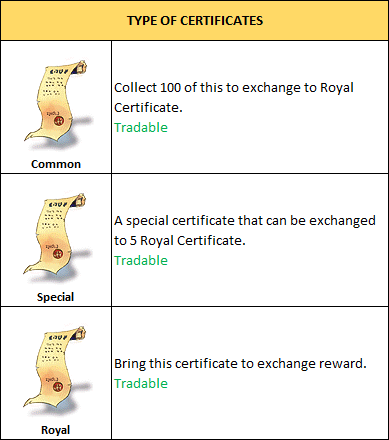 CONVERTING CERTIFICATES
Visit King Paul in Malangdo 234 186.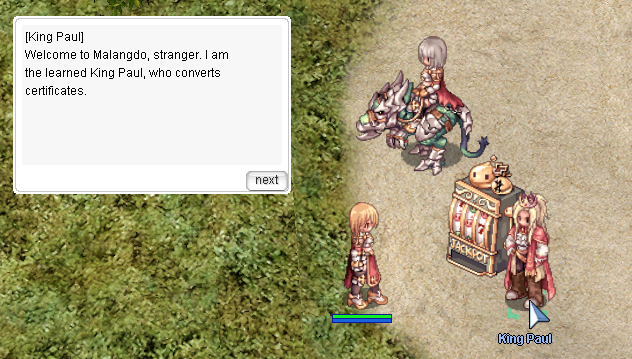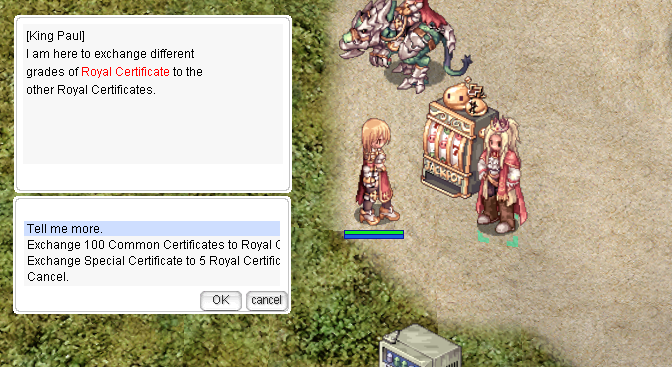 GETTING REWARDS
Use the Royal Vending Machine right next to King Paul.
Different exchange has different rewards outcome.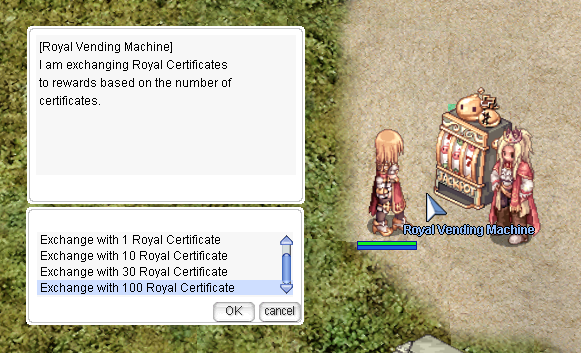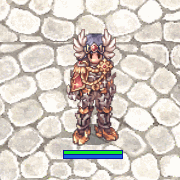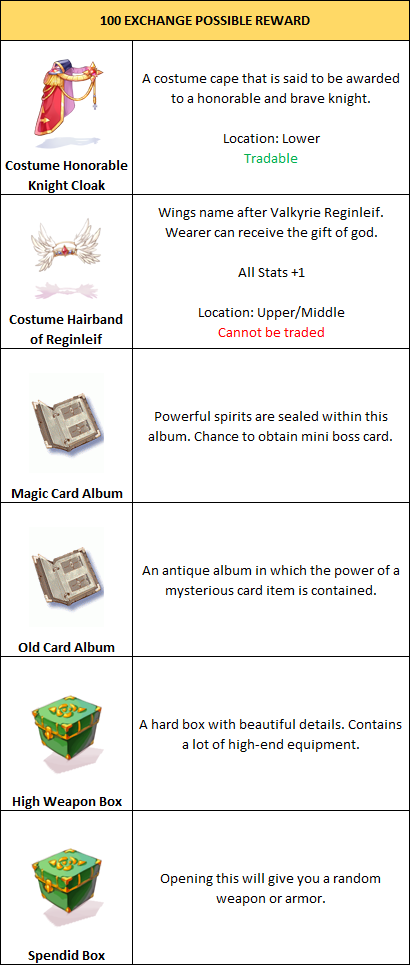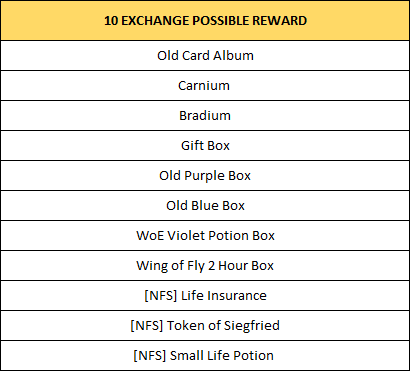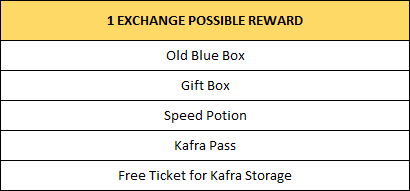 TERMS & CONDITIONS
Royal Certificate is set to be a permanent special event.

Event is activated randomly on unspecified date or time. (excluding midnight)



Event can be announced in Discord or via in-game broadcast.

Event will only be held in Prontera, Morroc, Alberta, Payon and Geffen.




If there are any changes or revisions to this event it will be updated on this page.

Gravity Game Hub reserve the right to modify the content without prior notice.

If you face any issue on this event please contact us here.