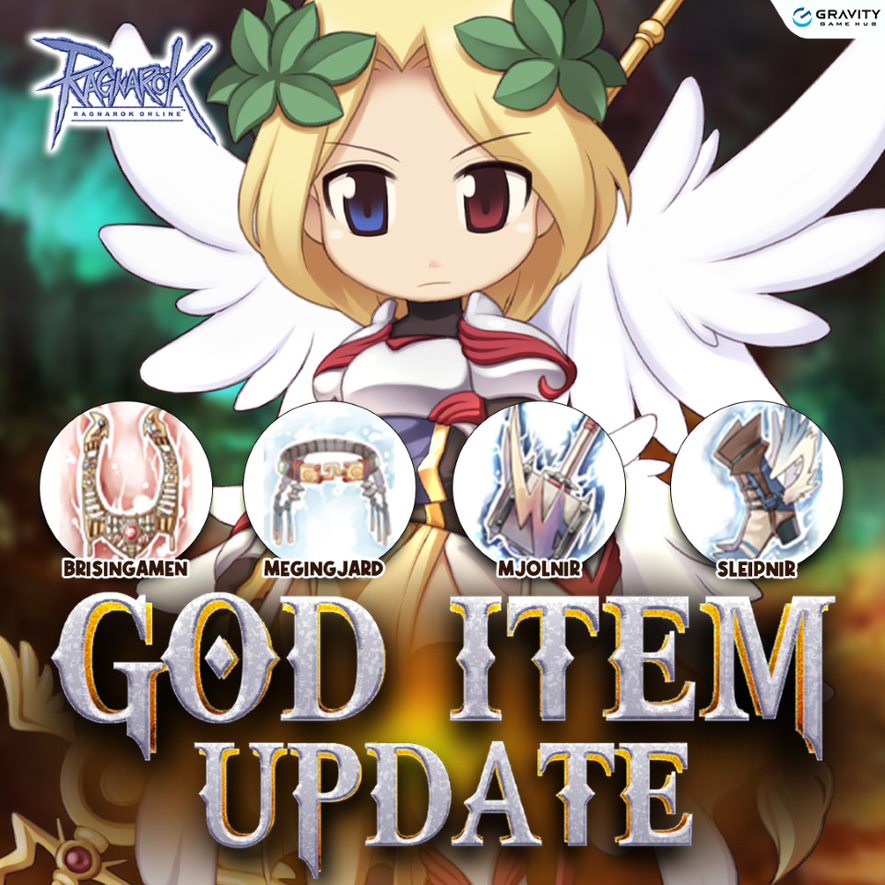 1st Seal: Seal of Sleipnir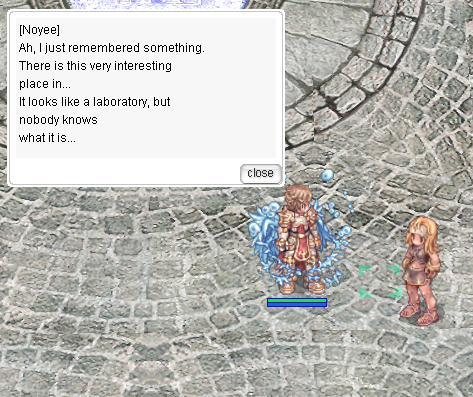 Noyee a Juno resident, cares about a certain lab that apparently helps with amazing research.
2nd Seal: Seal of Megingjard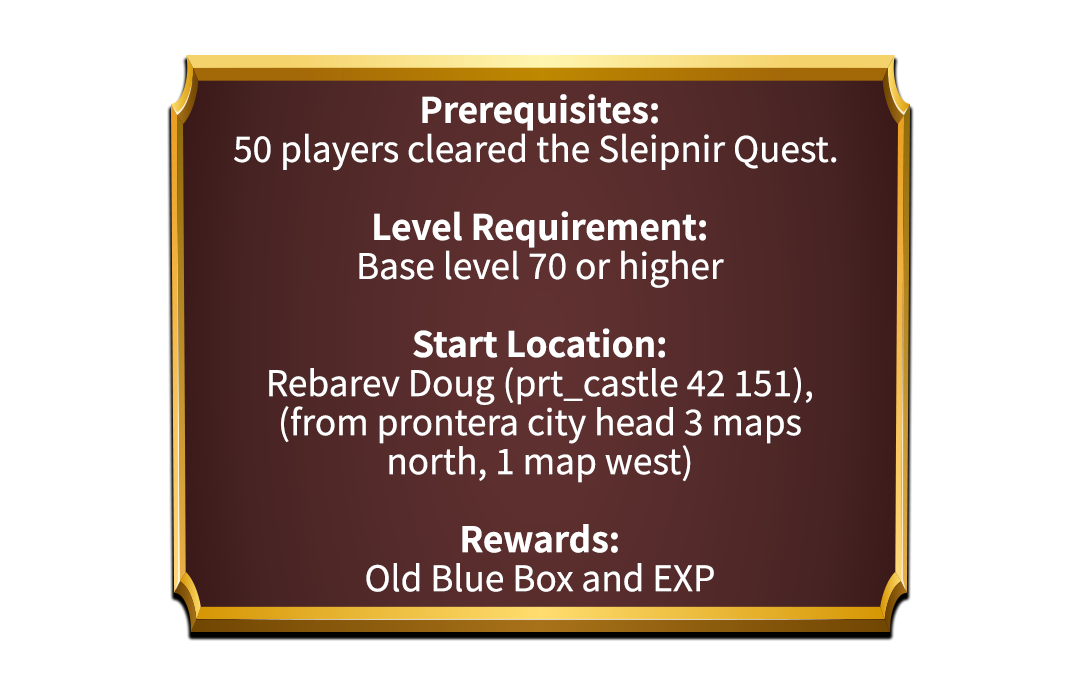 Royal Crusader Rebarev Doug is looking for news of the former members of his unit. Help him find the whereabouts of his former troops.
3rd Seal: Seal of Brisingamen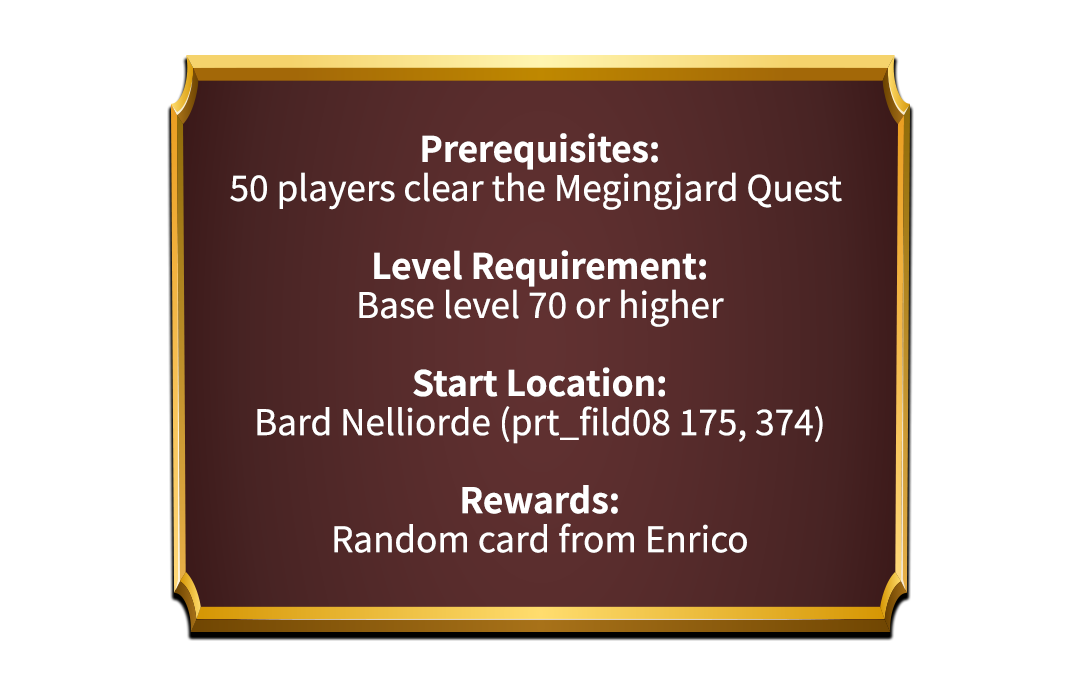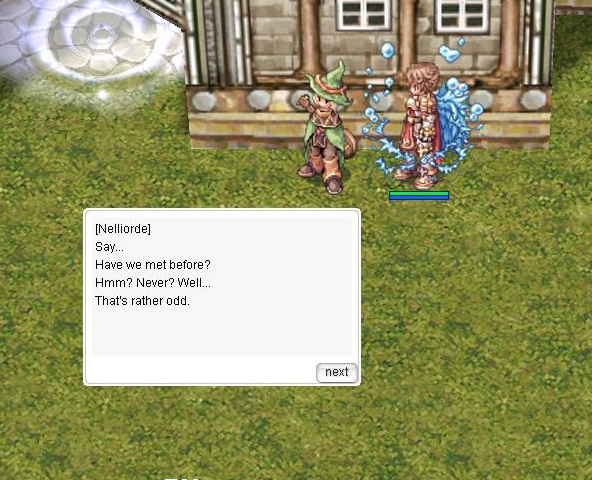 Nelliorde, a bard at the southern gate of Prontera, has some interesting information. Get a letter of recommendation from him and help Enrico of the Yuno Monster Society.
4th Seal: Seal of Mjolnir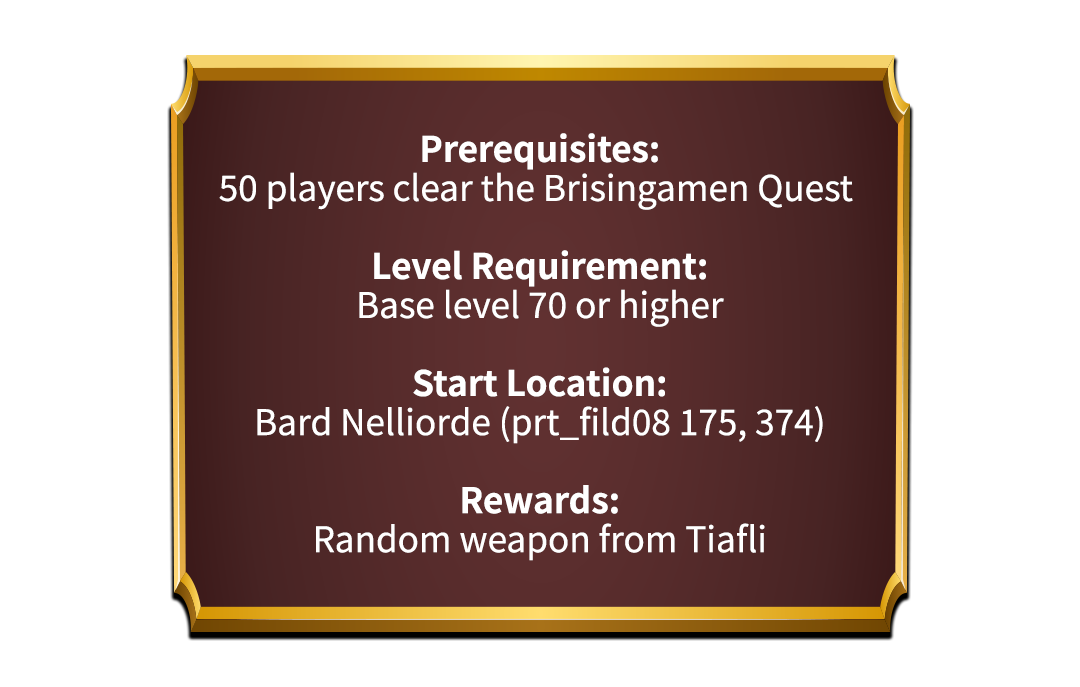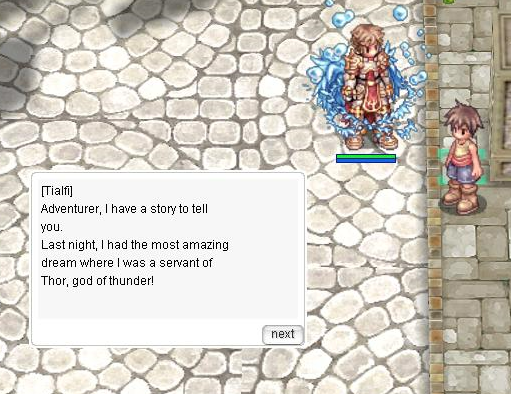 Tiafli had a mysterious dream last night. Based on what Tiafli has told us, visit the blacksmith dwarves in the Mjolnir mountains to find out more.
Every god item quest will close after 100 players have cleared the quest.
Once closed, NPC will not be giving out quest.
Existing god item quest in the quest log will not be able to continue or finish.
THE GOD ITEMS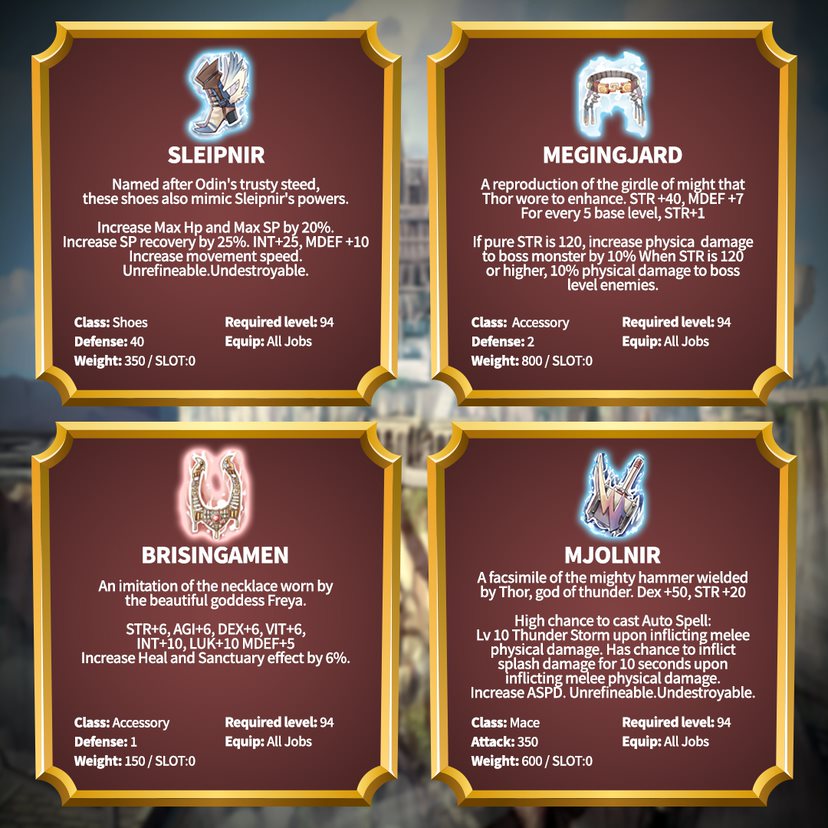 CRAFTING MATERIAL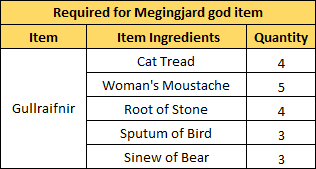 CREATING GOD ITEM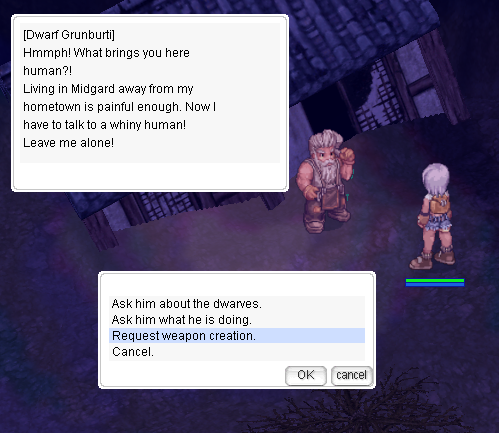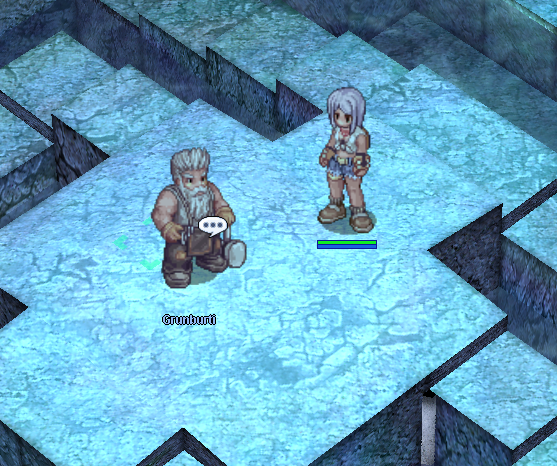 Guild Master bring materials to NPC Grunburti, located in guild dungeons.
NPC LOCATION
gld_dun01 28 85
gld_dun02 85 84
gld_dun03 92 105
gld_dun04 268 230
Only 1 player can enter to the room, and for 10 minutes
When all 4 seal quests are completed, player will be able to create the god item
BROADCASTING
Broadcast will be made when a god item is created