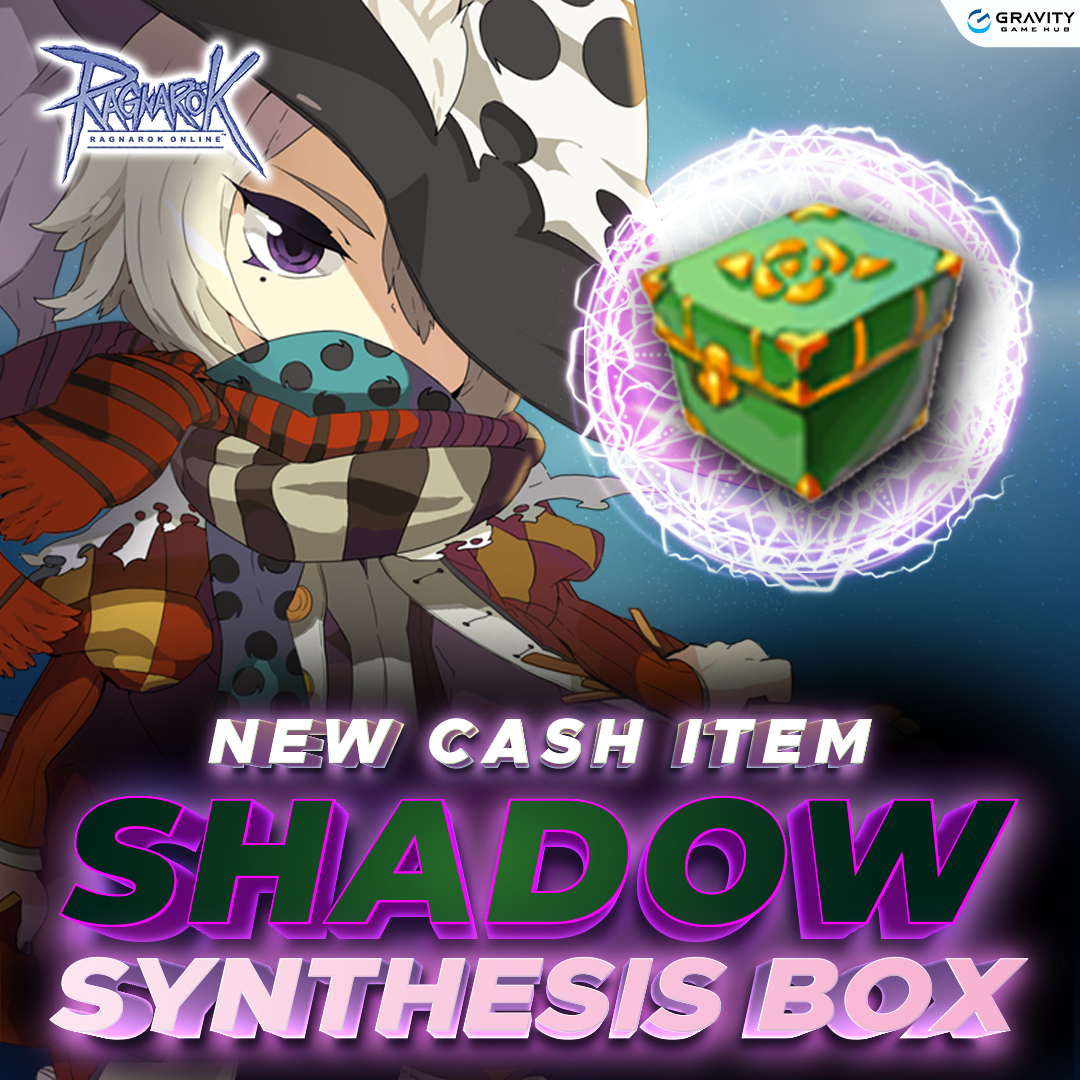 PURCHASE
Shadow Synthesis Box cost 50 KP each in the Cash Shop.
2 options are available depending on player's need.

OPENING
Open the green box to get the actual synthesis box.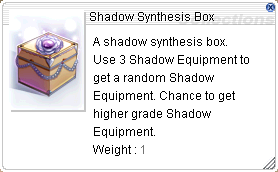 USING
3 Shadow Equipment are required to use the box.
Double-click on the item on the right-side to use them.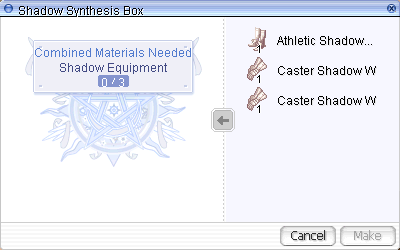 When the 3 item are finally on the left-side, click on Make.
After making, players will obtain 1 random Shadow Equipment.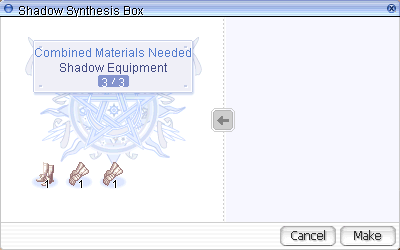 POSSIBLE REWARDS
Players can obtain any previous released or new Shadow Equipment.
Here are some notable items obtainable through this synthesis.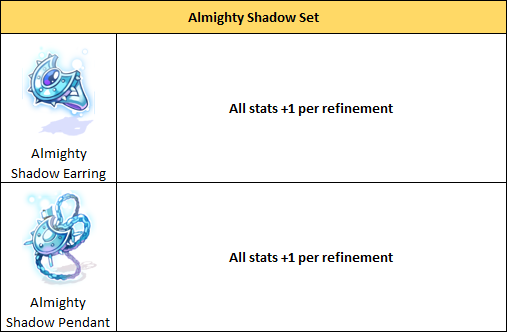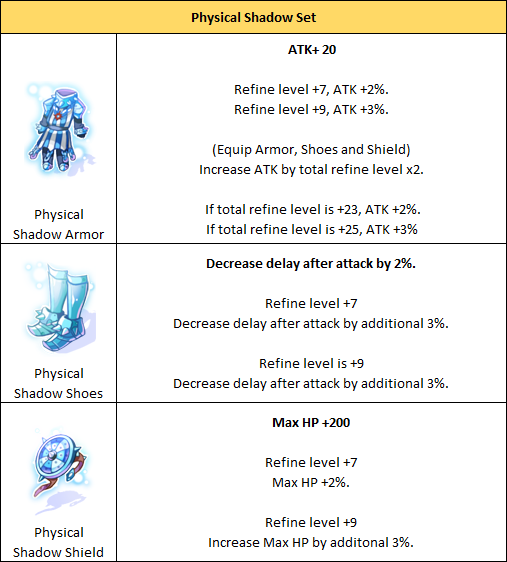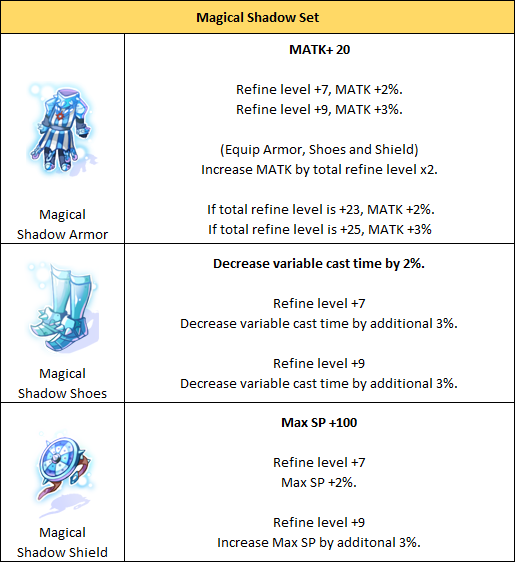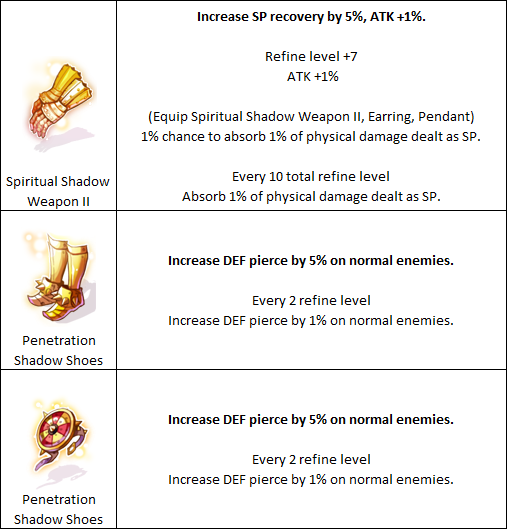 Other Items Included
Including the Almighty set shown above, 1st Class, 2nd Class, Expanded Class and other normal Shadow Equipment that were released in previous or current gacha eggs are also obtainable through synthesis. (Promotional set are excluded)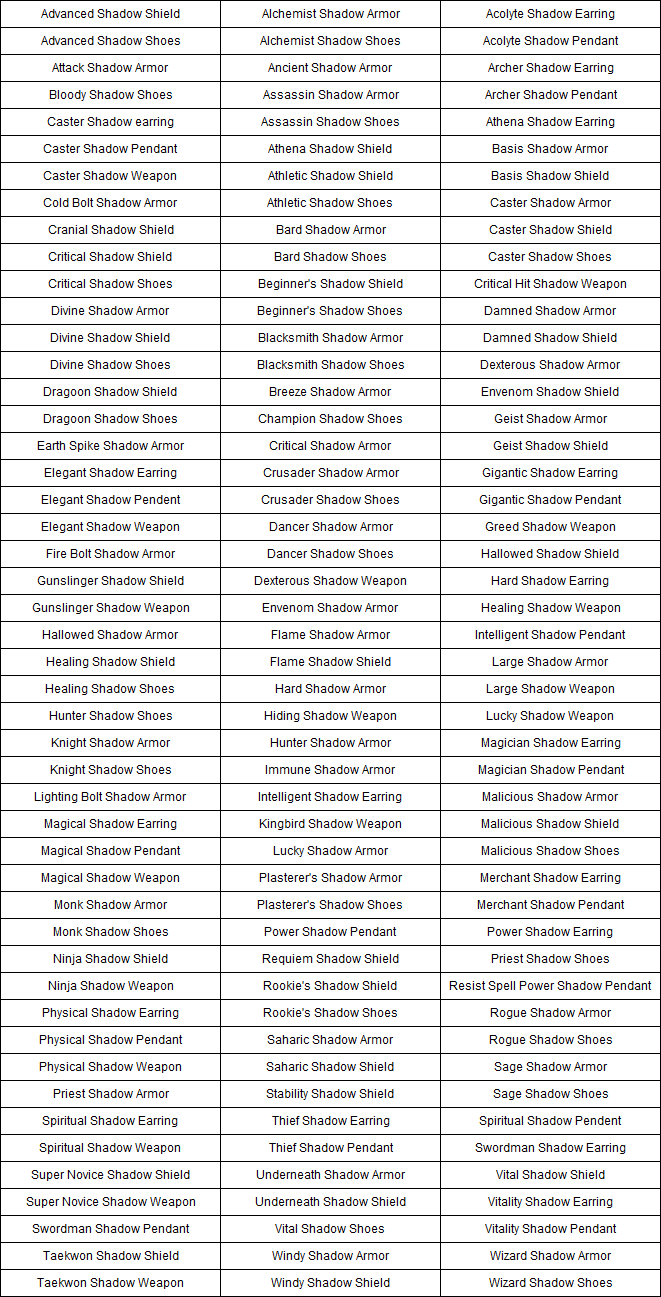 TERMS AND CONDITIONS
Possible rewards have different % probabilities to be obtained.

As of this first release, obtainable items are the same as usable items.

Obtainable and usable items may change in future update.




Gravity Game Hub reserves all rights to revise the content without prior notice.

If you have any issue with this update, please contact us here.