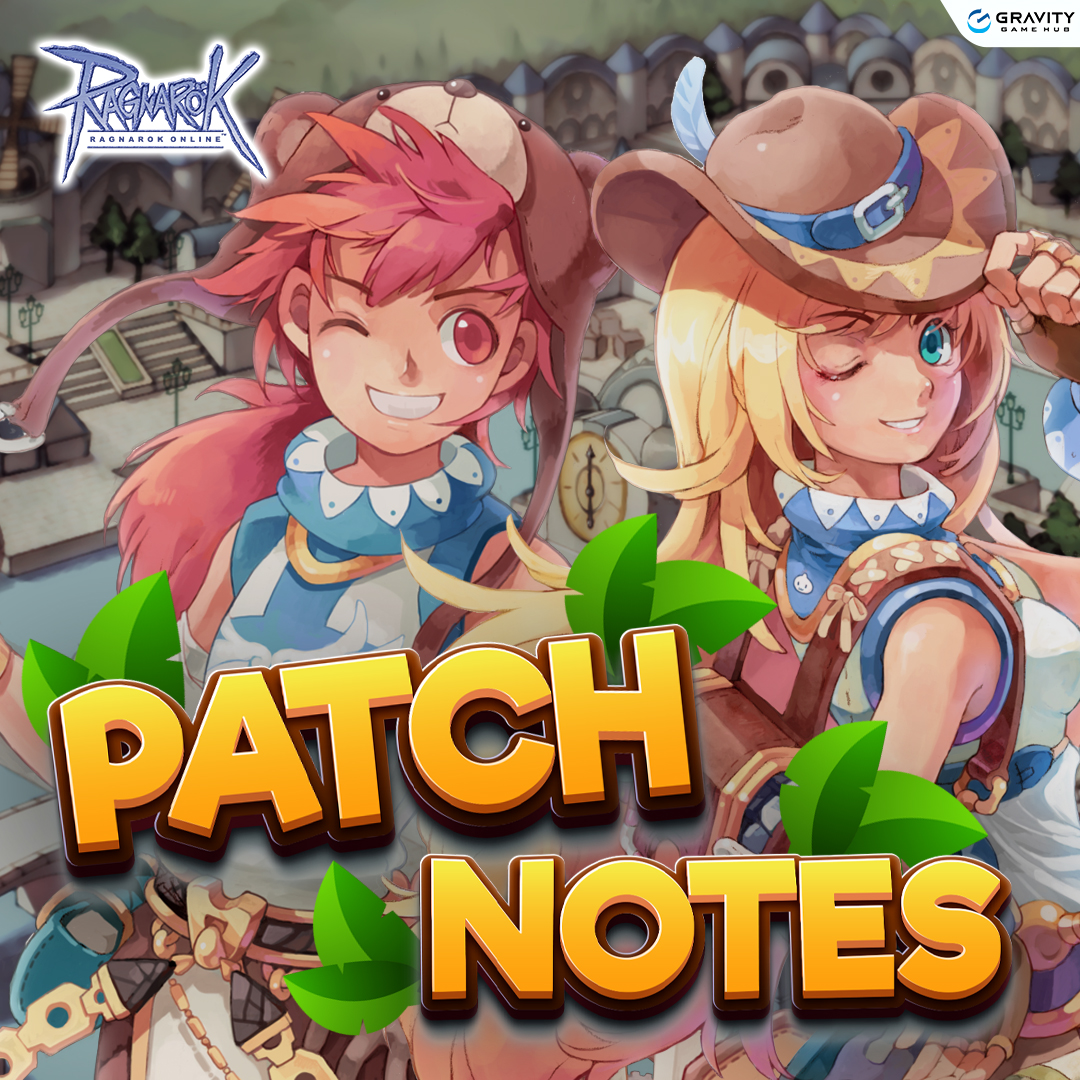 PATCH NOTES 27 April
Content Update
Consumables Synthesis Box Update
[New] Costume Shadowbender

[Removed] Costume Poisonbender
SIOPAO Making Event
Start the quest by speaking to Meow the Catman. Complete Meow's quest in order to save Cai the Injustice from starvation. Complete the quest and be rewarded with EXP and a chance to exchange exclusive costumes.

Feed Meow the Catman with Nyangvine once per day and be rewarded with a large chunk of EXP.
Bug Fix
Fixed translation issue for Royal Guard Job Change & Old Glast Heim NPCs.

Fixed a minor text change for Staff of Geffen.

Removal of previous event's decoration on Juno.

Fixed a spelling correction for Assumptio and any related item with the skill.

Fixed an issue with Rosa Shield's text description when in an unidentified state.



Others
End of Spring Festival

End of Monster Spotlight

End of RO Quiz Time

Removal of Silver KP Coins