Cunning Mage Reward Update
Cunning Mage in Geffen will now offer a new grand reward, Costume Mystic Arts.
Costume Mystic Arts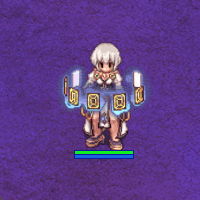 Update Details
Costume Mystic Artss will be available on 11 May 2023 (after Maintenance).
The previous reward, Costum

e Sakura Wings

will be removed.

Gravity Game Hub reserves all rights to revise the content without prior notice.

If you face any issue with this update, please contact us here.
For more information on the mechanics click here.