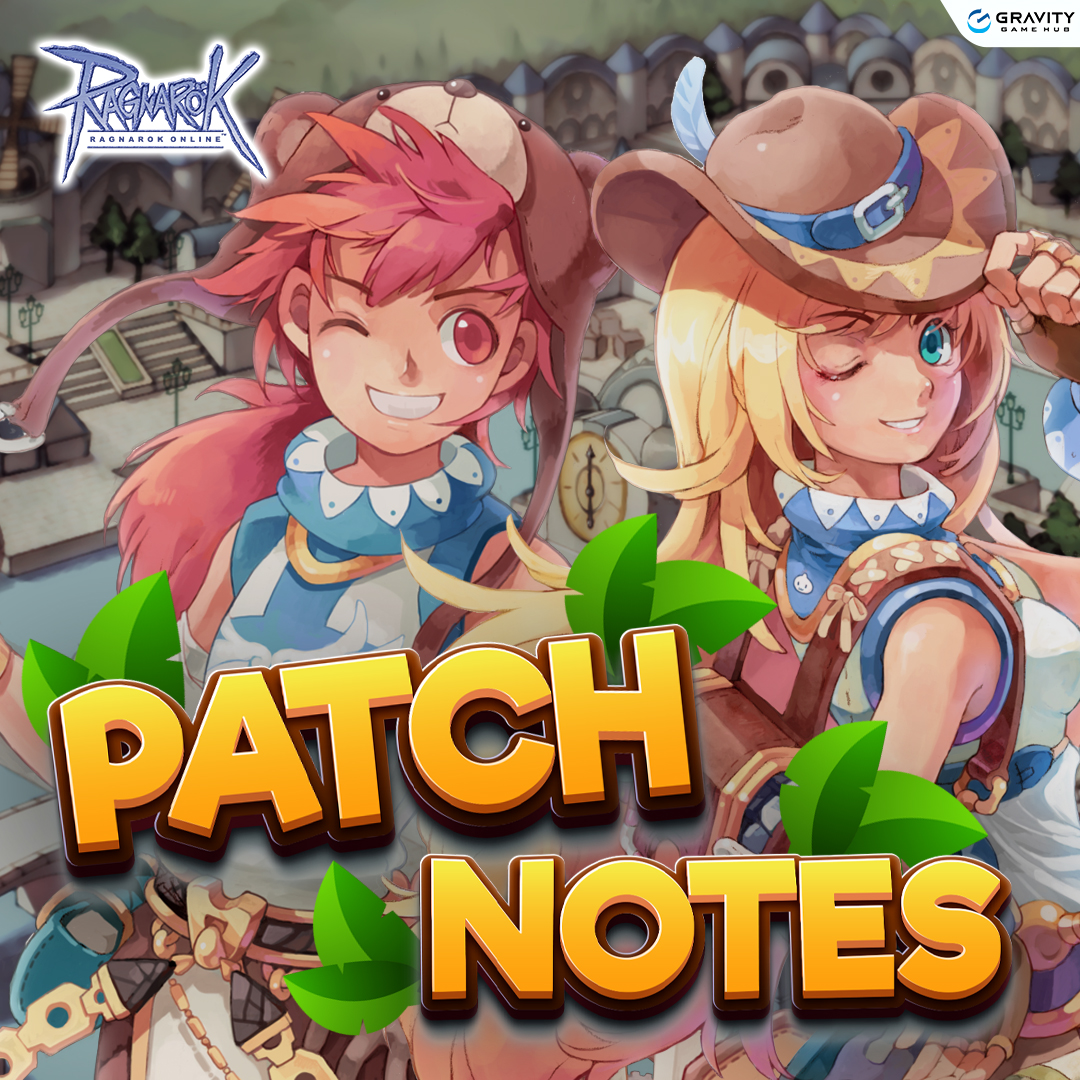 PATCH NOTES 25 May
Content Update
New Gacha Egg.




Training Grounds.
Consumable Synthesis Update
Previous Costume Shadowbender will be removed.

Previous equipment Brooch of Hero will be removed.

Costume Firebender added.

Panda Balloon added.
Training Grounds
There's now a new place for you to test your builds and damage against different sizes as well as properties and race.

Simply proceed to Prontera 246, 62 and speak to the Drill Instructor to access the training ground.
Return of Poring Island
Adjusted Monsters level to reduce the difficulty and cater for mid-level players.

Increased Monster EXP gain.

Monsters now drop poison bottles and grey shards.
Bug Fix
Fixed; no description for Buff Status in Old Glast Heim.

Fixed; unused maps are still able to search in navigation.

Fixed; a bug occurs failing to receive Coagulated Spell after completing Old Glast Heim.

Fixed Prontera Mini Map.

Reordered menu choices for Zonda boxes. 'Teleport to saved places' is now placed 2nd from the bottom.

Fixed item movement for Ygdrasilberry, Old Blue Box, Old Violet Box, and Bloody Branch.

Fixed misleading description for Magic Stone Ring.

Corrected NPC name Himmelmez for consistency.
Others
End of Melon Festival Event.

End of SIOPAO Making Event.

Costume Delcom Helmet effect will last till 8 June.