Ragnarok WOE is a war between different guilds to conquest the Emperium
Not only large groups of the guild but also all small guilds can participate the WOE and enjoy different activities
A large flag with the guild mark of the guild that occupied the castle will be in front of the castle Guild Members! Attack the Castle!
Destroy the Emperium inside the castle and lead the WOE to victory,
and the castle belongs to the winning guild.
The guild that owns the castle has a great reward,
so form an alliance with other guilds to attack the castle.
WOE is available at specific timing twice weekly.
| | |
| --- | --- |
| Tue/Sat | 9:00 PM ~ 11:00 PM |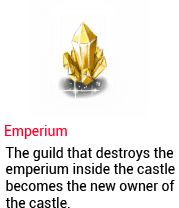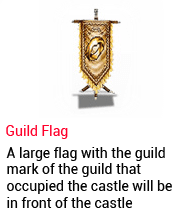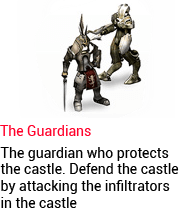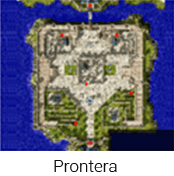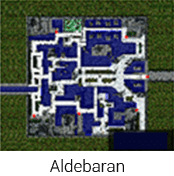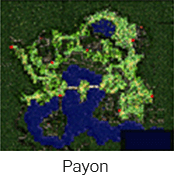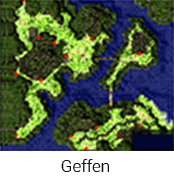 No Damage indicator
All the effect will be simplified
Guild Emblem will be displayed on top of the character
Ban skills will be updated soon
Backslide (Thief)

Sheltering Bliss (Minstrel & Gypsy)

Warp Portal (Acolyte)

Marionette Control (Minstrel & Gypsy)

Ice Wall (Wizard)

Fatal Menace (Shadow Chaser)

Romantic Rendezvous (Marriage)

Come to Me, Honey~ (Marriage)

Shadow Slash (Ninja)

Mom Dad I miss you! (Marriage)

Dimensional Door (Shadow Chaser)

Assumptio (High Priest)

Endure (Swordsman)

Basilica (High Priest)

Teleport (Acolyte)

Plant Cultivation (Biochemist)
Guild Master can manage the castle via NPC Steward

View castle condition

Able to see the overview of the castle.

Invest in commercial growth

Able to invest in commercial growth. Commercial growth affects the number of items and the type of items produced inside the castle.

Invest in Defense

Able to invest in the defense of the castle. Increases the defense of the emperium and HP of the guardians.

Set Guardian

Able to set/repair the guardians inside the castle. Guardians help protecting the castle from other guilds.

Hire Storekeeper

Able to hire or fire Kafra employee. Guild members can use guild storage for free.

Go to master's Room

A room that is exclusive for guild master. This room generates a rare item every day at 12 am. The item outcome is different based on the commercial growth. NOTE the item will be disappeared if you don't take it before the maintenance.